Coupled 3D hydrodynamic models for submarine outfalls. Denvironmental hydraulic design and control of multiport diffusers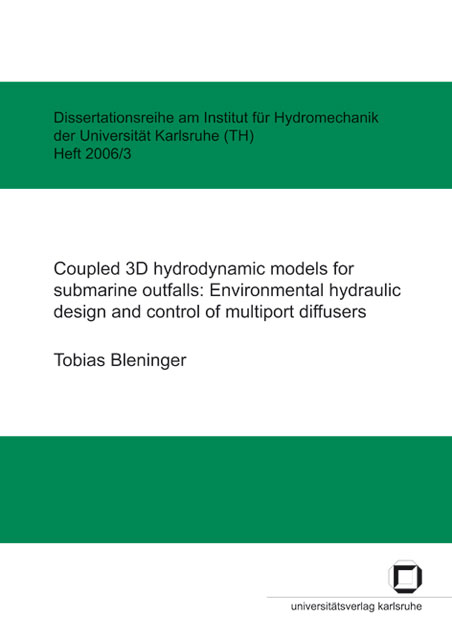 Author(s)
Bleninger, Tobias
Language
English
Abstract
The book describes the hydraulic design and environmental impact prediction technologies for such installations. Focus are the hydrodynamics approached by computer models. First, a multiport diffuser design program was developed. Second, two model systems for discharge analysis, CORMIX for the near-field and intermediate-field and Delft3D for the far-field were coupled, and third a regulatory procedure is proposed to license and monitor outfall installations.
Keywords
delft3d; coupling; cormix; environmental fluid mechanics; bacteria concentration; plume; et
ISBN
9783866441606
Publication date and place
2007
Series
Dissertationsreihe am Institut für Hydromechanik der Universität Karlsruhe,
Pages
219 p.
Review type
Full text
Anonymity
All identities known
Reviewer type
Editorial board member; External peer reviewer
Review stage
Pre-publication
Open review
No
Publish responsibility
Books or series editor