Chapter 10 Media and Democracy:A Couple Walking Hand in Hand?
Media and Democracy : A Couple Walking Hand in Hand?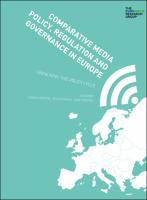 Author(s)
Trappel, Josef
Nieminen, Hannu
Language
English
Abstract
For functioning well, the media need democracy as much as democracy needs the media. This is the starting point of this analysis of the delicate relation between the news media and democracy which is well defined in constitutional terms both in the European Convention on Human Rights and in national legislation. The relation is best described as social contract – to the benefit of freedom of speech and editorial independence, but also to sound governance of the state and other powerholders in society. Notably, different models of democracy correspond to different roles of the media. In any case, however, media policy is requested to respect media freedom. The Internet, as well as social and networked media require policy answers to challenges such as data protection, content blocking and surveillance. The authors conclude that media policy tools need to be developed along the all-digital media future.
Keywords
new technology; consumption; international communication; democratization; media regulation; deliberation; european media; media governance; media and democracy; media policy; freedom of expression; new technology; consumption; international communication; democratization; media regulation; deliberation; european media; media governance; media and democracy; media policy; freedom of expression; Civil society; Journalism; Public broadcasting; Public Service Broadcasting (band)
Publication date and place
2018
Classification
Media studies
TV & society
Business ethics & social responsibility
Media, information & communication industries