Maritime Risk Management.
Essays on the History of Marine Insurance, General Average and Sea Loan.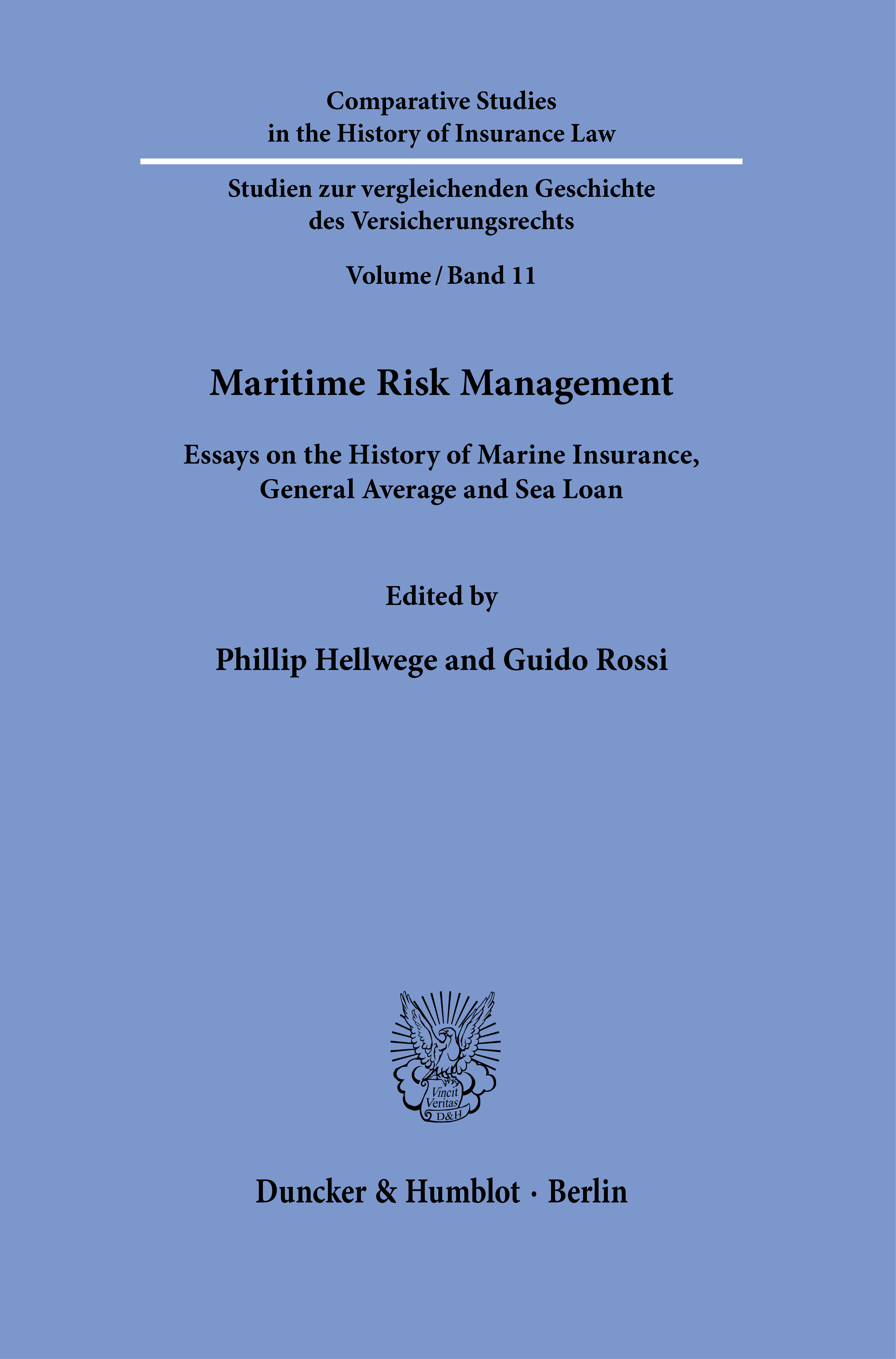 Contributor(s)
Hellwege, Phillip (editor)
Rossi, Guido (editor)
Version
Published
Language
English
Abstract
Insurance is a legal, an actuarial and a financial product, and it is one out of many risk management strategies. It follows that its history can only be studied in the broader context of the development of such strategies, applying an interdisciplinary approach. The theme of the present volume is maritime risk management, and the contributions to it analyse different such strategies by adopting a variety of methodological approaches, spanning from antiquity to the nineteenth century.
Keywords
Insurance Law; Legal History; Maritime Law
ISBN
978-3-428-58260-0
Publication date and place
Berlin, 2021-04-21
Series
Comparative Studies in the History of Insurance Law / Studien zur vergleichenden Geschichte des Versicherungsrechts, 11
Classification
Legal history
Insurance law
Western Continental Europe
Southern Europe
Pages
304