Chromatisch konfokale Triangulation - Hochgeschwindigkeits 3D-Sensorik auf Basis der Wellenlängenschätzung mit optimierten Filtern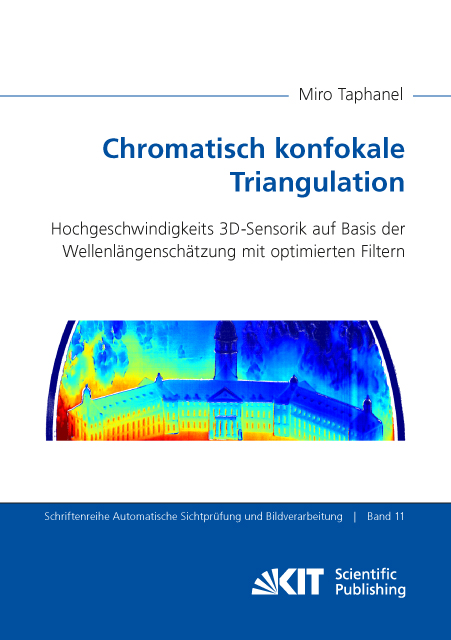 Language
German
Abstract
A chromatic confocal 3D sensor is proposed. In contrast to the state of the art, which typically uses spectrometers to measure the wavelength, only a few camera channels are used. Each channel has an unique spectral sensitivity ant the optimization of the sensitivity is the main part of the book. Interference filters are optimized for the technical realization.
Keywords
Interferrenzfilter chromatisch konfokal 3D Messtechnik; interference filter chromatic confocal 3D
ISBN
9783731506461
Publication date and place
2018
Series
Schriftenreihe Automatische Sichtprüfung und Bildverarbeitung,
Pages
XI, 147 p.