Bereichsethiken im interdisziplinären Dialog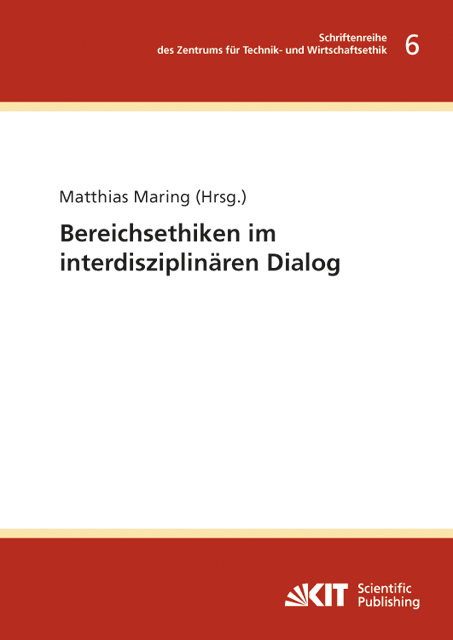 Author(s)
Maring, Matthias [Hrsg.]
Language
German
Abstract
In the present volume ""areas of applied ethics"" will be dealt with ""in interdisciplinary dialogue"". Examples of fields of applied ethics in this volume are amongst others: engineering ethics, political ethics, ethics of science, nanoethics, business and economic ethics, ethics of the economic order, evolutionary and experimental ethics, bioethics, environmental ethics, animal ethics, sports ethics, pedagogical ethics, ethics of neuroenhancement, medical ethics, media and information ethics.
Keywords
Bereichsethiken; Ethik; interdisziplinär; angewandte Ethik
ISBN
9783731501558
Publication date and place
2014
Series
Schriftenreihe des Zentrums für Technik- und Wirtschaftsethik am Karlsruher Institut für Technologie. Hrsg. von Matthias Maring,
Pages
437 p.