Conducta suicida. Guía de práctica clínica para su prevención y atención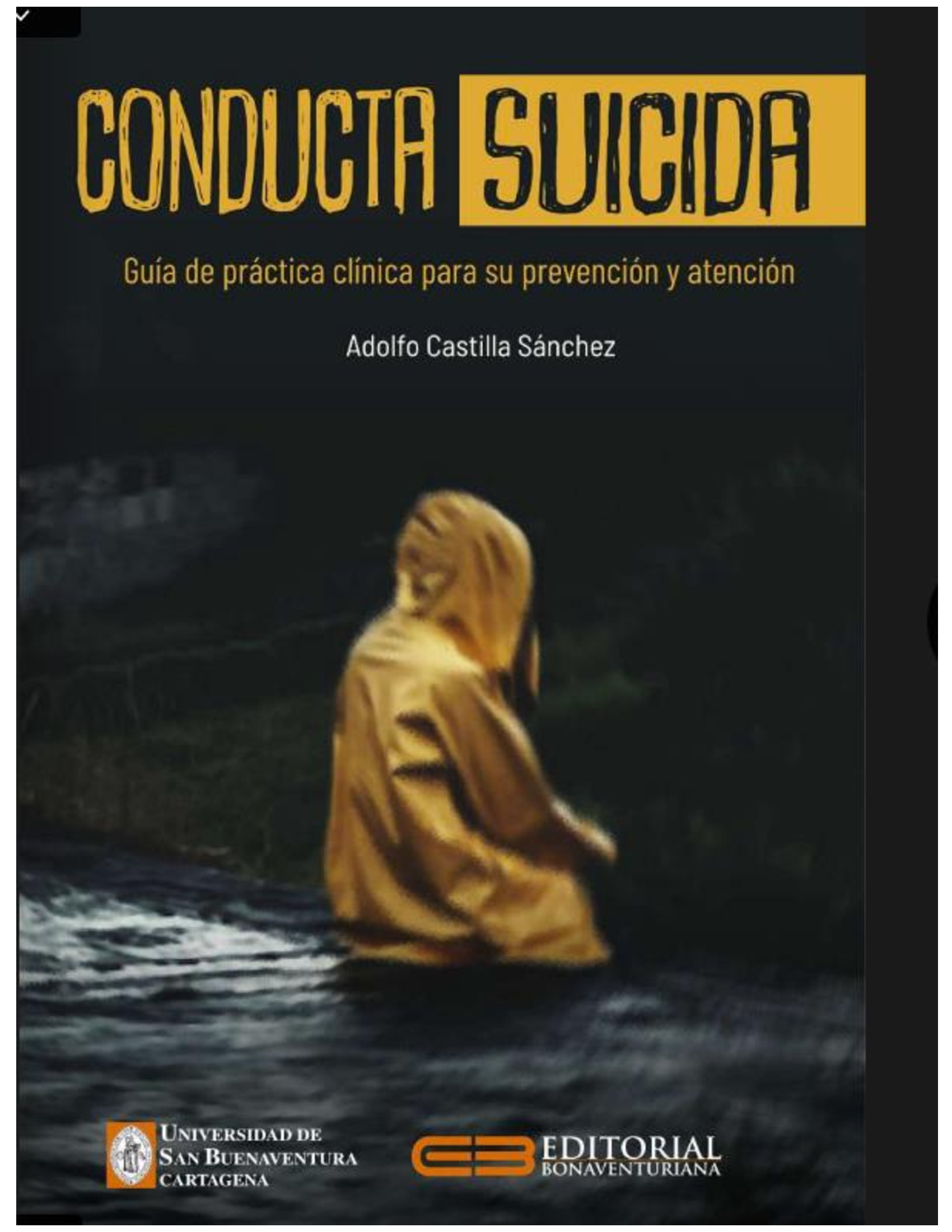 Author(s)
Castilla Sánchez, Adolfo
Contributor(s)
Valencia Estrada, Claudio (editor)
Collection
ScholarLed
Version
Published
Language
Spanish
Abstract
The World Health Organization -WHO- (2016, p.1) notes that, "Annually, more than 800,000 people take their own lives and many more attempt suicide. Each suicide is a tragedy that affects families, communities, and countries and has lasting effects for those close to the suicidal person." Suicidal behavior ranges from ideation in its different expressions, through threats, gestures and attempts, to the suicide itself. The presence of any of these indicators (ideation, threats, gestures and attempts) should be considered as a sign of high risk in the individual presenting them. The relationship between suicide and mental disorders is quite close, however, it does not mean that those who do not suffer from a mental disorder are exempt from this suicidal behavior, since there have been cases that occur impulsively as a response to a crisis that affects the ability to cope with the difficulties of life, such as economic problems, the breakup of sentimental or family relationships, or chronic pain and illness.
La Organización Mundial de la Salud -OMS- (2016, p.1) señala que, "Anualmente, más de 800.000 personas se quitan la vida y muchas más intentan suicidarse. Cada suicidio es una tragedia que afecta a familias, comunidades y países y tiene efectos duraderos para las personas cercanas al suicida." El comportamiento suicida abarca desde la ideación en sus diferentes expresiones, pasando por las amenazas, los gestos y los intentos, hasta el suicidio propiamente dicho. La presencia de cualquiera de estos indicadores (ideas, amenazas, gestos e intentos) debe considerarse como un signo de alto riesgo en el individuo que los presenta. La relación entre el suicidio y los trastornos mentales es bastante estrecha, sin embargo, no significa que quienes no padecen un trastorno mental estén exentos de esta conducta suicida, ya que se han dado casos que se producen de forma impulsiva como respuesta a una crisis que afecta a la capacidad de afrontar las dificultades de la vida, como los problemas económicos, la ruptura de relaciones sentimentales o familiares, o los dolores y enfermedades crónicas.
Keywords
Conducta suicida, suicidios-aspectos psicológicos, depresión-aspectos psicológicos, entrevista clínica.
ISBN
978-958-8590-82-0
Publication date and place
2018
Classification
Humanities
Pages
112