El gran regalo. Una experiencia sobre los usos de la narrativa y el relato con niños en edad escolar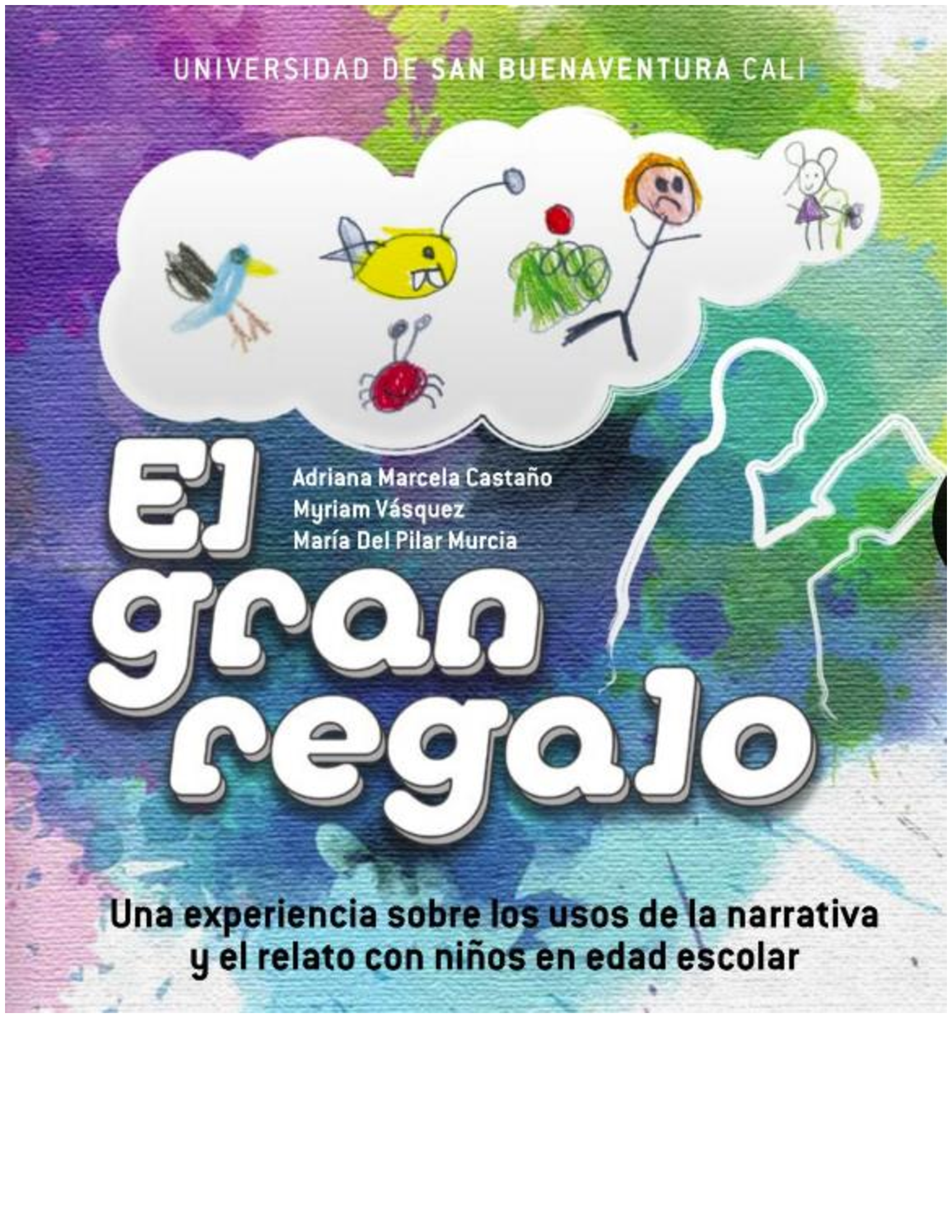 Author(s)
Castaño Méndez, Adriana Marcela
Vásquez Vásquez, Myriam
Murcia Zorrilla, María Del Pilar
Contributor(s)
Valencia Estrada, Claudio (editor)
Collection
ScholarLed
Version
Published
Language
Spanish
Abstract
The reading experience and the self-referential stories of children between five and six years of age presented in this booklet are the result of the work elaborated by the transition students of the Franciscan School of Pius XII, within the framework of the activities of the psychology professional practice project, whose purpose was to approach narratives and stories as an excuse to navigate through the subjective productions elaborated from the reading experience. The elaboration of the stories allowed the construction of a space to relate personal events considered significant for the children. Therefore, each story that the reader will encounter speaks of a small world that found a way to be transmitted to others through narrative. Beyond building a story, the idea was to allow a moment to think about those experiences that give meaning to existence, as they are loaded with imagination, emotions and sensations, which is an opportunity to develop the process of conceiving themselves as subjects with a story.
La experiencia de lectura y los relatos autorreferenciales de niños de entre cinco y seis años que se presentan en este cuadernillo son el resultado del trabajo elaborado por los alumnos de transición del Colegio Franciscano de Pío XII, en el marco de las actividades del proyecto de práctica profesional de psicología, cuyo propósito fue abordar las narrativas y los cuentos como excusa para navegar por las producciones subjetivas elaboradas a partir de la experiencia de lectura. La elaboración de los cuentos permitió la construcción de un espacio para relatar acontecimientos personales considerados significativos para los niños. Por lo tanto, cada historia que el lector encontrará habla de un pequeño mundo que encontró una forma de ser transmitido a otros a través de la narrativa. Más allá de construir una historia, la idea era permitir un momento para pensar en aquellas experiencias que dan sentido a la existencia, ya que están cargadas de imaginación, emociones y sensaciones, lo que constituye una oportunidad para desarrollar el proceso de concebirse como sujetos con una historia.
Keywords
Enseñanza de la lectura, formación de lectores, promoción de lectura, investigación sobre la lectura, comprensión de lectura.
ISBN
978-958-5415-54-6
Publication date and place
2020
Classification
Humanities
Pages
85